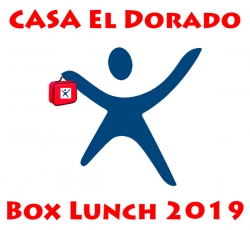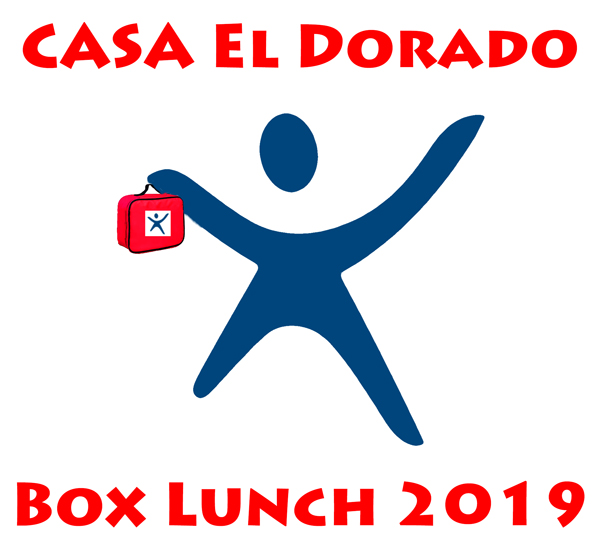 Box Lunch Sponsorship
Who are we? – CASA El Dorado is a private non-profit organization that was created in 1992 to represent the abused, neglected, and at-risk children in our community who find themselves in the El Dorado County foster care system.  CASA El Dorado recruits, trains, and supervises volunteer Court Appointed Special Advocates. These trained CASA volunteer then, as officers of the court, visit these children on a weekly basis and represent the children's best interests by acting as the "the eyes and ears of the judge, and the voice of the child".
What it is? – Box Lunch is CASA El Dorado's annual spring fundraising event, and has been held for 23 years.  The funds raised are used to pay for the costs involved in recruiting, training, and supervising the volunteer Court Appointed Special Advocates who are the backbone of our efforts to make sure that every child in the El Dorado County foster care system has a consistent adult looking out for their best interests.
The 23rd Annual Box Lunch Event will take place on April 11.    A team of volunteers works for weeks before the event, going to businesses and taking pre-paid orders.   On Thursday April 11, all box lunches are delivered — last year there were 2000 lunches going to 200+ Businesses. Lunches typically include a sandwich wrap, chips, cookie, and a drink.
Your company can be part of the event with a sponsorship by a tax deductible donation.
This promotion associates your company with one of the most respected charities in El Dorado County.  The individuals that buy the lunches are business professionals, government employees, school teachers and business owners – all people that may have a need for your services.
Sponsorship Levels
Dagwood (1 Available)
Logo silk screened on outside of canvas lunch bag
1 Company Promotion Postcard in box
Premier placement of standalone ad in 'Casa Story' Booklet
20 Box Lunches
Facebook post mention
Logo on website
$5,000
BLT (2 Available)
Placement of standalone ad in 'Casa Story' Booklet
10 Box Lunches
 Facebook post mention
 Logo on website
$2,000
PPJ (5 Available)
Placement of 1/2 page standalone ad in 'Casa Story' Booklet
5 Box Lunches
Facebook post mention
Logo on website
$1,500
---
For additional information – Call Mayra at 530-622-9882